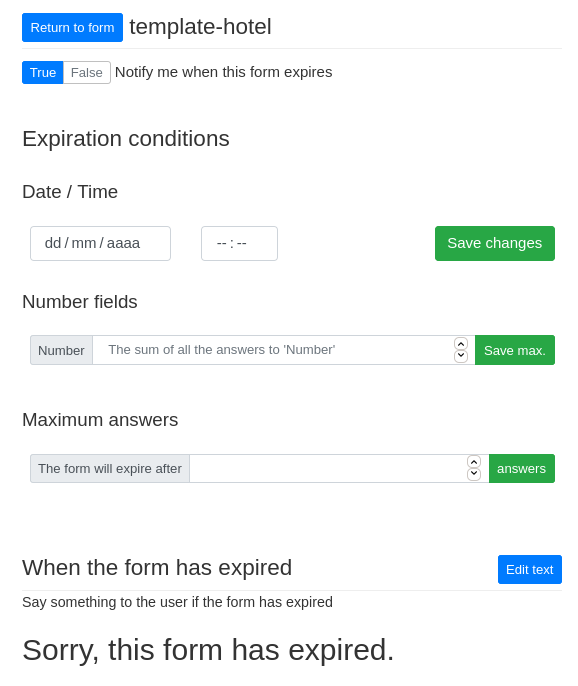 Set to False if you do not want to be notified by email when the form expires.
You can set the form to expire when meeting any of these conditions.
Date / Time
Choose the date and time when you want the form to expire.

Number fields:
Form will expire when the sum of values between all answers to this field in this form reaches the specified value. For example, if you set expiration condition to value=5 on this number field, if you receive 2 answers that ask on this field for 2 and 3, the form will then expire.

This option shows up only if you enter a Number element into the form.

Maximum answers
The form will expire after it has been answered this many times.
Users will see this text when the form has expired.
Click Edit text to modify this message.