As and Admin you can view but cannot edit the Editor's form settings.
An Admin cannot view a form's answers.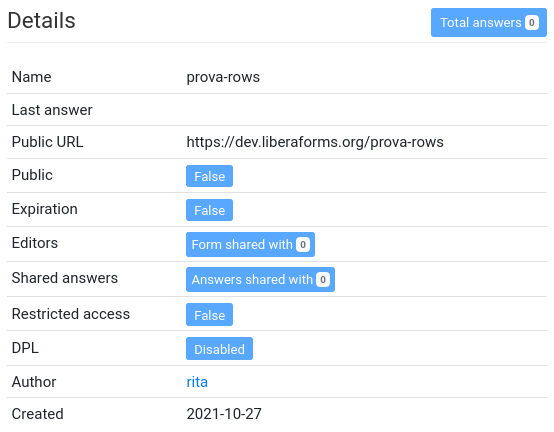 Author
Name of the author of the form. Click on the name of the author to view the user's details and statistics. See User details

Created
Year, month and day when the form was created.
At the bottom of the page you will find a couple of options more.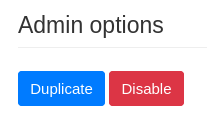 Duplicate
Reuse a form. This option allows you to use an this form as a template to create a new form. Useful to help to find problems your users may be having.

Disable
Makes a form publicly inaccessible and will return a 404 not found message. This form will not be public until an Admin enables this option again.