This is your personal configuration page as Admin.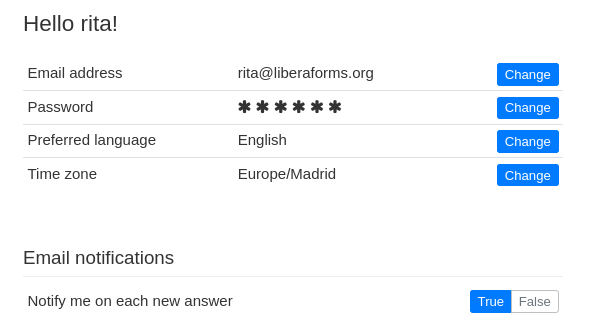 Modify basic information as email address, password, language and time zone.
Choose True to receive a notification on each new answer to a form. Unenable mail notification by clicking False.
Disk usage
Informs about the percentage of the total usage allowed.

Form attachments
Usage for text files.

Form media
Usage for image files.

Add and delete form media
Editbutton allows to add new media or delete media that you previously uploaded to a form.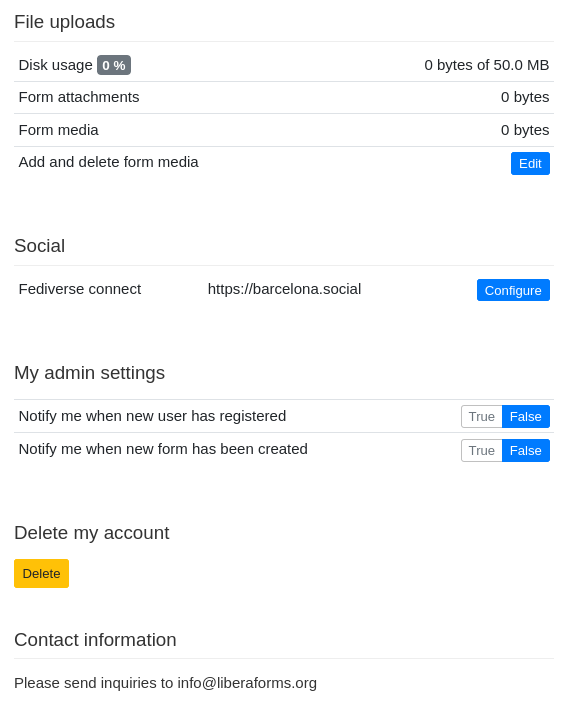 The feature Fediverse connect publish forms on the Fediverse.
See Fediverse connect
Set true or false this options to get email notifications when new user has registered and when new form has been created.
This button allows you to completely delete you account.
Information made available by Admins from panel configuration.
See Config