This is your personal configuration page as Editor.
Here you can modify your email address, password, language and time zone.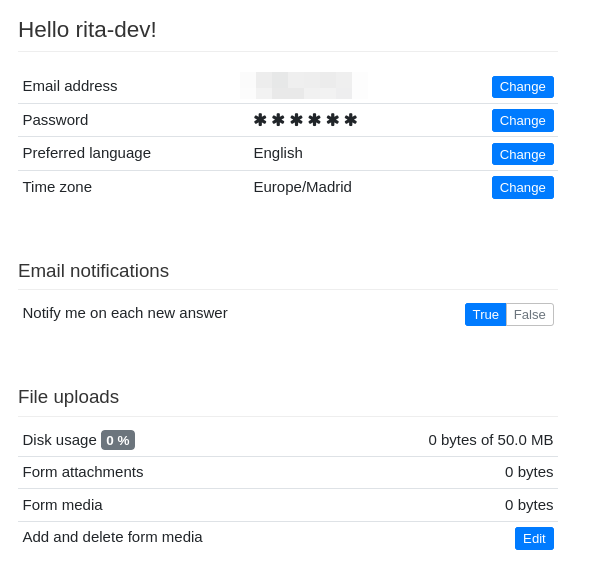 Ensure that displayed dates and times correspond to your geographical location.
See Timezone
You can configure each form individually to send you an email every time it is answered.
Define the default configuration here the new forms you create.
Disk usage
The total disk space you are using and your maximum disk quota

Form attachments
The total disk space used by form attachments you have solicited

Form media
The total disk space used by the media you have uploaded

Add and delete form media
Edit button allows you to manage your media
See Media
The feature Fediverse connect publish forms on the Fediverse.
See Fediverse connect
This button allows you to delete you account. All your forms, the answers to those forms, solicited form attachments and uploaded media will be deleted.
Information made available by the site's Admins.