Infomation about disk usage.

Media
Size of Media files.

Attachments
Size of form attachments.

Total disk usage
Percentage of total disk usage.
Helpful text only visible to your users. Tell your users how to get in touch with you defining a text. For example: Please send inquiries to info@mydomain.com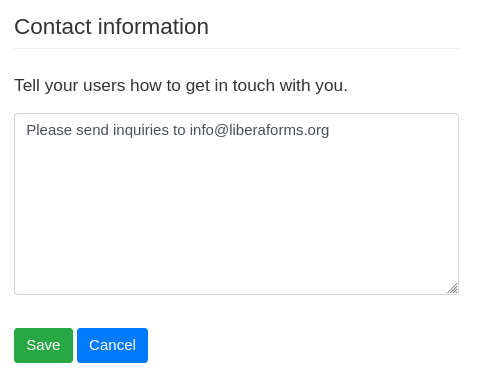 Creation date of this installation and it's current LiberaForms' software version.