All the forms on the server are listed on the page. Use filters to find and order forms.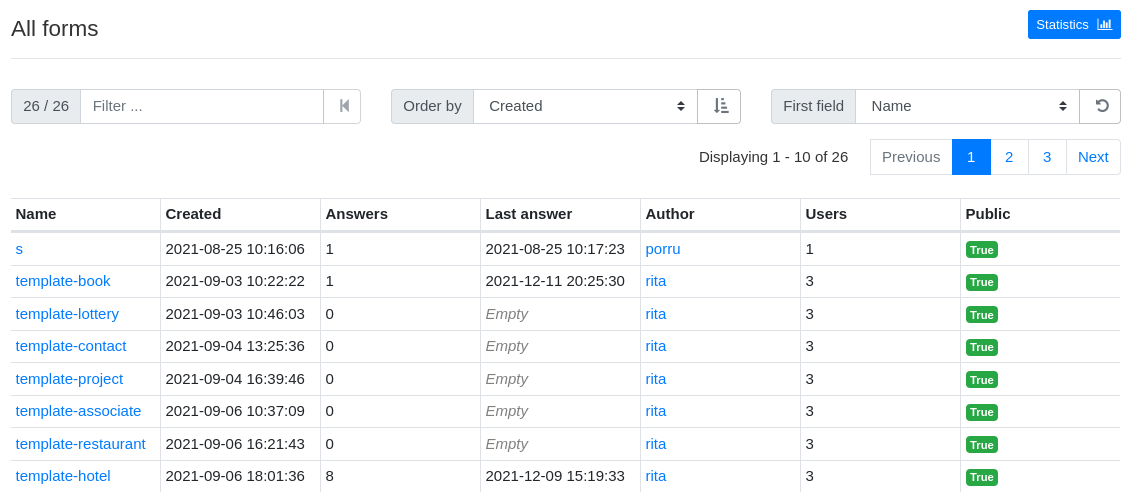 Name
Name of the form. Click on the name of the form to view the form's details.
As and Admin you can view but cannot edit the form's settings.
See Form management

Created
Year, month and day when the form was created.

Answers
Number of answers received on the form.

Last answer
Date and hour of the last answer of this form.

Author
Name of the author of the form. Click on the name of the author to view user details and statistics.
See User details

Users
Number of Users with access to a particular form.

Public
Informs if the form is publicly accessible.
This button gives you information about all the forms created in this instance.