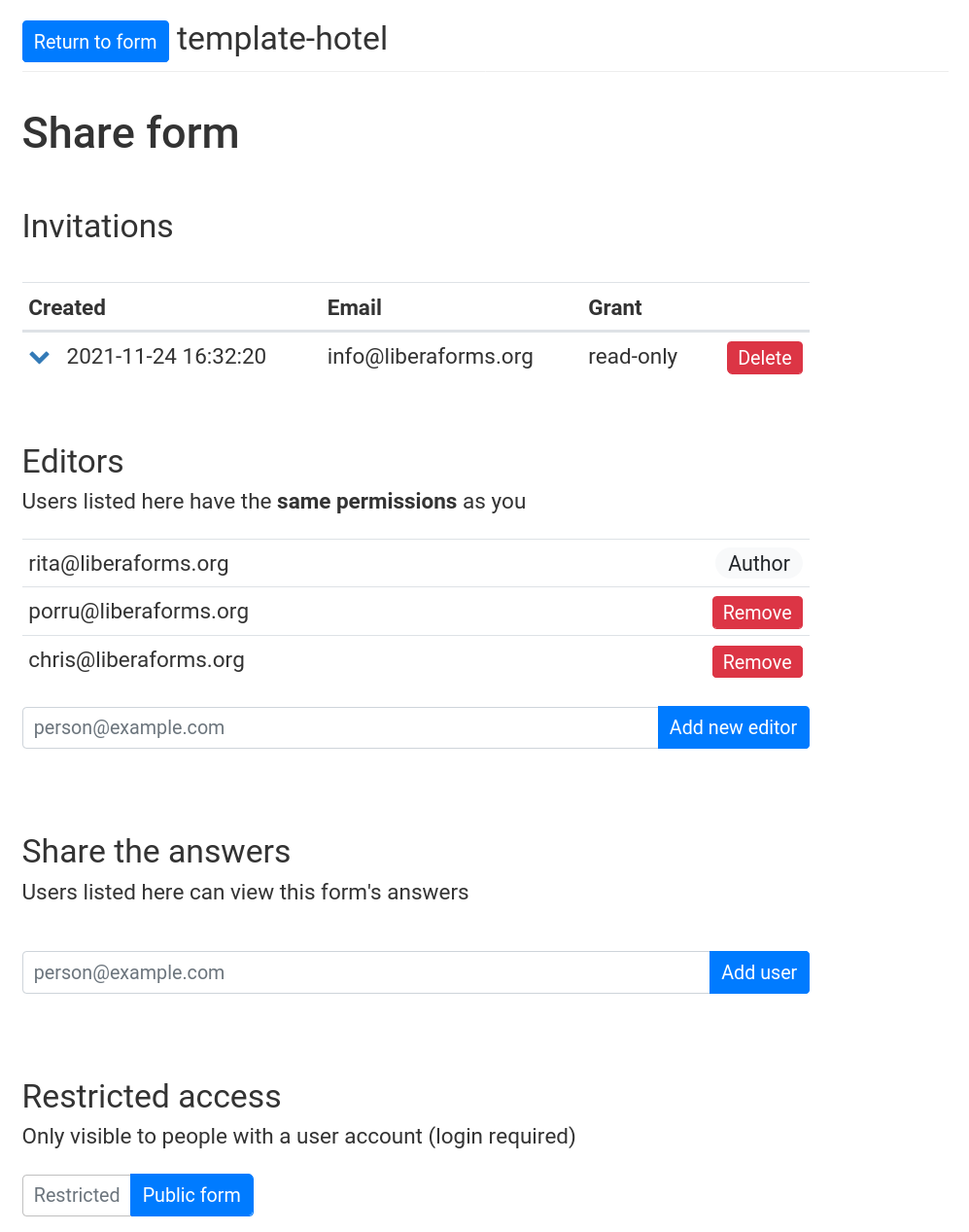 You can share form management with other users that already have an account on the server.
This enables you to create a team of Editors who share responsability for the form.
Add new Editors by entering their registered email address.
You can share access to only view the answers to this form with other registered users.
Share answers by entering their email address. If a user with that email address does not exist, you will have the option to send them, via email, an invitation to create a Guest user account.
Note that they will be able to pin answers and will receive an email notification when the form expires.
Pending invitations are listed here.
This option lets you make the form private. Only people logged in on the server will be able to view and submit data via the form. This may be useful for internal data collection within your organization.
By default, all forms are Public.