Templates are examples of forms that can be reused. You can use them as is, or modify them to fit your needs.
Click on the Templates button in the My forms page to see all available templates.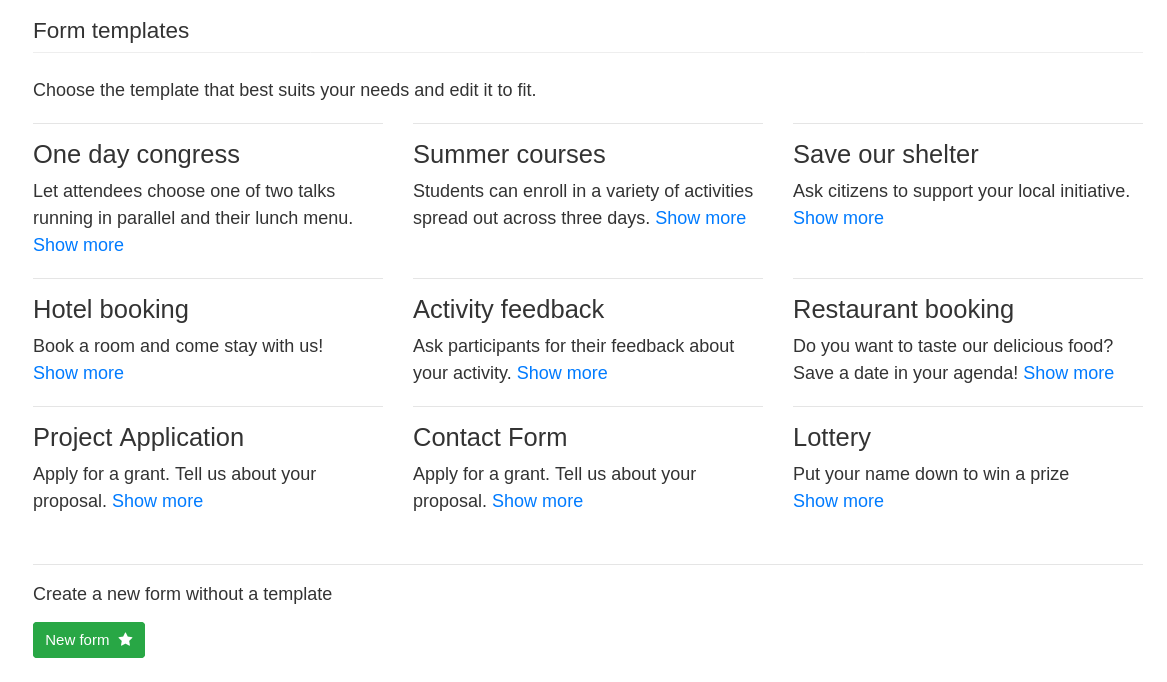 To use one of them, click the Show more link. There, click Use this template or Go back.

The workflow when using a template is the same as building a form from scratch: you can modify it and give it a name. See Form editor